Hi friends! The hustle and bustle of the holidays are finally winding down so hopefully I'll get back to a more regular schedule of blogging. I'm linking up with
AP
for "Hey! That's Pin-tastic!" and with
Craft-O-Maniac
! This a loooong post but bear with me because the end result is well worth it!
This is the front of my canvas
Y'all, I can't tell you how happy I am about this project! About a month ago I found this
pin
on Pinterest. I'm going to credit this whole project to this pin because although it didn't give me directions, it gave me the idea. She used 2x2 prints but I think 4x4s look better.
If you read the blog post, it says that she sells the canvas in her Etsy shop. Well, I had the grand idea to try it myself and save a LOT of money! ($230 to be exact...) She actually prints on the canvas where I modge podged the pictures onto the canvas.
I did some more research and then found this
pin
. This blog gave me a little more direction but I was still nervous to say the least!
********************Here are the actual directions*********************
What you will need:
12 4x4 prints: I got my pictures printed at Walgreens. Make sure the prints are matte as opposed to glossy. When I printed them, they were only available in matte but make sure you double check! They were only like $.40 a print. I couldn't figure out how to order them online so I just went into the kiosk and they printed them in an hour.
An 8x12 picture: This print will be the picture in the middle. It also needs to be matte. I used a professional one we had printed and it was already matte. Keep in mind that you will be cutting it down to about an 8x8 but I'll get to that later. Don't cut the picture down to an 8x8 yet!
A 20x20 canvas: I got mine at Michael's and it was about $15 with the sale that was going on. Keep in mind that Michael's accepts competitor's coupons too!
Modge Podge: Modge podge is basically equal parts water and glue. You can buy modge podge in craft stores but it is much cheaper to make yourself and it works just as well. For one canvas, one bottle of glue will be plenty.
A foam paint brush: This is pretty self-explanatory. It was like 50 cents at Michael's.
Arrange all of your pictures on the canvas. I placed them 1.25 inches from the edge all the way around and then eyeballed the distance in between them.
Once you have them arranged the way you want, modge podge the back of each of the corner pictures. Modge podge as close to the edge of the pictures as possible and press it flat onto the canvas. Do this all the way around until you have modge podged every picture.
Once the 4x4s are adhered to the canvas, you can cut your 8x12 down. The reason you wait is because it won't be exactly 8x8. It can be a little taller because there are spaces in between the 4x4s. This will make more sense when you actually do it. Cut it down to the size you want and then adhere it to the canvas.
Wait for the canvas to dry COMPLETELY. You don't want it to warp.
After it dries, you can paint the first coat of modge podge on top of the pictures. This is the scary part but I PROMISE that it doesn't ruin the picture. Promise. You are going to paint a pretty thick layer over all of the canvas and pictures. It will be completely clear when it dries. The modge podge might pool on the pictures but just keep spreading it out and you won't be able to see the pooling when it dries. Also, make sure that you paint VERTICALLY. Get every single edge of the picture so that the picture doesn't buckle up. If it does buckle and look warped, relax! It will go down when you let it dry and apply another coat.
This was right after the first coat
After you apply the first coat, let it dry completely. Then apply another coat. This is where you are likely to see the picture buckle up. Just make sure there is plenty of modge podge on the edges and it will go down when you do the next layer.
This was taken after it had dried for about 30 minutes
Let it dry again and apply another coat. Let it dry. This should be the last coat but if it warps, you can add another coat.
And congratulations! You're done! I would REALLY appreciate if you could pin this post at the bottom on this entry. It would mean a lot to me!
Side notes:
I thought about spray painting the canvas first but didn't know if it would affect the pictures sticking to the canvas.
My friend did this with me and had to use a glossy picture in the middle. It looked fine but I would definitely use matte if you have the option.
Happy New Years, friends! And go link up with your fabulous Pinterest projects!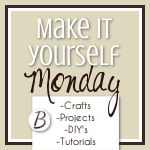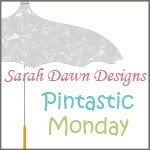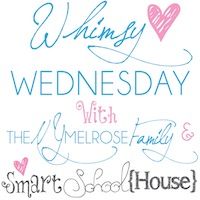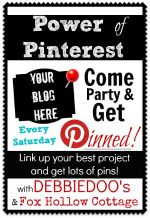 >